Our work includes Be There, a Christian Jewelry ecommerce site; making updates on Fishing For Souls, a Christian tract site; and creating a podcast and making content updates on Christ Presbyterian Church (PCA) of Clarksville, TN.
---
We have also developed two Bible apps for Android, MCM Bible, which presents the full text of the Bible (KJV), and MCM Random Bible Verse, which delivers a daily notification with a randomly selected verse from the Bible (KJV).
---
We can setup your website so you can edit it yourself and show upcoming events, news, calendars, sermons, and much more!
An Example of Our Christian Web Development Work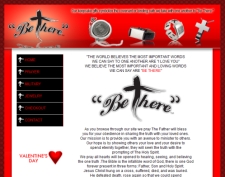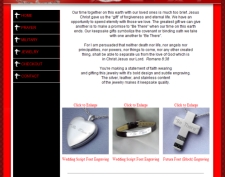 Take a look at our portfolio of web development for more examples of our work. Or click here to find out more information about us.
Our goal is to treat you the way we would like to be treated: with respect and kindness. (see Matthew 7:12)
Plan of Salvation
"For all have sinned and fall short of the glory of God" - Romans 3:23 (ESV)

"For the wages of sin is death, but the free gift of God is eternal life in Christ Jesus our Lord." - Romans 6:23 (ESV)

"Because, if you confess with your mouth that Jesus is Lord and believe in your heart that God raised him from the dead, you will be saved. For with the heart one believes and is justified, and with the mouth one confesses and is saved." - Romans 10:9-10 (ESV)
"Now faith is the substance of things hoped for, the evidence of things not seen." - Hebrews 11:1 (KJV)
"The spots and blemishes of our works are covered by the purity of Christ" - John Calvin