We provide custom Android application development services.
Do you have an app idea? Do you need an app ported from iOS (iPhone/iPad) to Android? We can help.
We can create an Android application that meets your needs, regardless of whether you need a simple application or a large, complex one.
We can develop anything from business apps that integrate with existing databases to games.
---
Take a look below to see some examples of our work.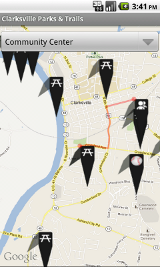 We created
Clarksville Parks and Trails
, a Google Maps-based app, which shows information on and the location of parks, trails, commmunity centers, ball fields, and other points of interest in Clarksville, TN based on your current location.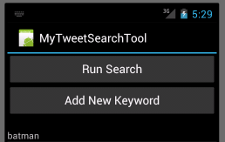 We developed MyTweetSearchTool, which allows you to search your favorite keywords on Twitter at any time.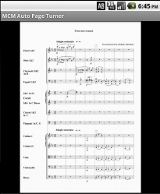 We also developed
MCM Auto Page Turner
, which allows you to turn sheet music pages automatically.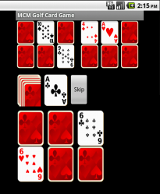 Additionally, we developed
MCM Golf Card Game
, an Android App version of the "Golf" card game.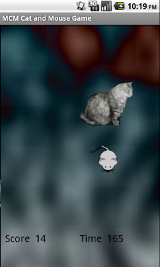 We created
MCM Cat and Mouse Game
, which is an Android game where you try to catch the mouse while playing as a cat.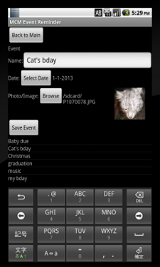 We developed
MCM Event Reminder
, an Android app that sends a daily notification with a reminder for important events, counting down the number of days remaining until each event.
We developed MCM Random Baby Name Generator, which randomly generates baby names.
---
We also developed MCM Random Bible Verse, which delivers a daily notification with a randomly selected verse from the Bible (KJV).
---
Additionally we developed MCM Bible, which presents the full text of the Bible (KJV).
---
Interested in getting an Android app developed?
Contact us today at (931) 896-1313 to discuss your Android application development needs.